 Distribute and customize your video on all PBS Video platforms.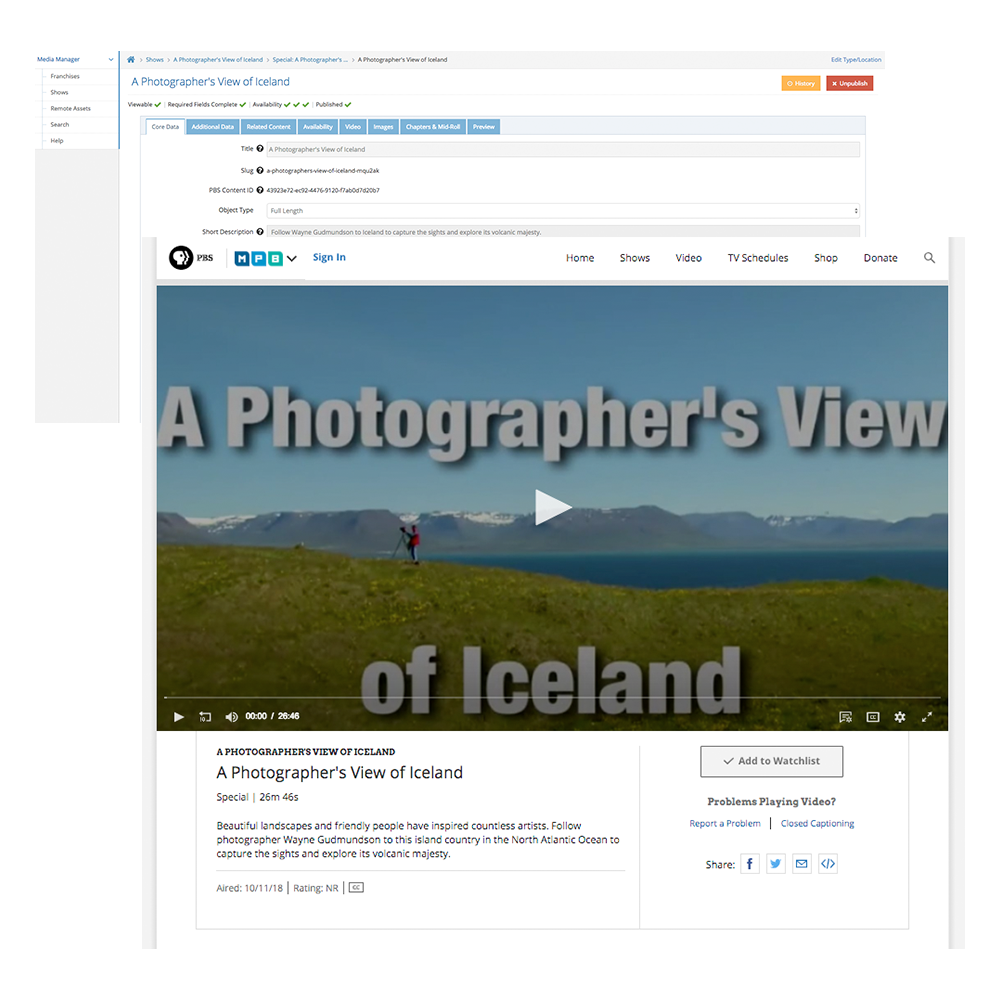 SHARE YOUR VIDEO EVERYWHERE
Media Manager harnesses the power of the
Core Data Model
to create rich relationships between content, allowing for a more seamless and intelligent user experience. Using the console, video distribution across PBS platforms is simple for you and straightforward for the end-user. Customizing availability for Passport and setting expiration dates takes only a few seconds. Media Manager improves the way stations, producers, and users search and view digital content, and provides the ability to organize, relate, and present it in ways that streamline search and discovery across PBS.org, local station video portals, and PBS Video Apps.
Ready to upload? Start
HERE
.